Greetings Divine Purpose Church Family and all Guests. (Effective as of 10-17-21) We pray that you are staying safe and that you are continually in prayer with us as we seek the will of God and continue to humble ourselves in His presence during this time of dealing with COVID-19. Be mindful of all safety measures such as washing your hands frequently, not touching your face, staying home when sick and if you must go out, please wear a mask and stay at least 6 feet away from others. We strongly believe that we will make it through this. To our members, if you should ever need to contact your church for any reason, please contact us at 1-844-5itsdpc (1-844-548-7372). Please know that we are praying daily for you. Members, please make sure to join our online community here.
Our goal at Divine Purpose Church is to do our best to continue to minister to the needs of God's people. Our goal is to carry on with business as usual and we have developed the Divine Purpose Hybrid Worship Experience that will utilize technology in conjunction with limited on-site gathering. Because our space is limited, it is not feasible for us to all gather at once.
To Our Members: We have reopened the sanctuary for service to those who have elected to return. VISITORS ARE WELCOMED, but keep in mind space may be limited an we encourage everyone to wear mask. IF YOU FEEL ANY SYMPTOMS OF ILLNESS PLEASE STAY HOME. Along with our in service gatherings our virtual services will resume as follows until further notice:

*1st & 3rd Sunday Intercessory Prayer / 8:15am via Conference Call Number: 1-508-924-2272.
*Sunday School / 9am via Conference Call Number: 1-508-924-2272.
*Sunday Service / 10:30am via LIVE STREAM
​
*1st Wednesday Night Bishop's Bible Class: 7pm
Call Number: 1-339-207-7791 (No Code Needed)
​
*2nd Wednesday Night Breakout Sessions: 7pm
Men Ministry Call Number: 1-508-924-2272 (No Code Needed)
Women Ministry Call Number: 1-727-731-1749 (No Code Needed)
Youth Ministry Call Number: 1-302-202-1107 Code 555260
​
*3rd Wednesday Night Breakout Sessions: 7pm
Couples Ministry Call Number: 1-508-924-2272 (No Code Needed)
Singles Ministry Call Number: 1-978-990-5000 Code 654218
Senior Ministry Call Number: 1-727-731-1749 (No Code Needed)
Youth Ministry Call Number: 1-302-202-1107 Code 555260
​
No Sessions 4th & 5th Wednesday Nights unless otherwise announced.
​
Please remember your stewardship. We appreciate your continued support and we know that God loves a cheerful giver. Click here for more giving options.
​
If you plan on attending Worship in person, make sure your name is on our Master List and we ask that you do your best to follow all of the guidelines we put in place and do your best to stay committed and faithful to God and our church.
1. Please wear a mask as much as possible during service.
2. Please stay home if you feel ill in any way at all.
3. Please check your temp upon entry and use hand sanitizer.
4. Please don't sit in "blocked" seating and sit wear you have been assigned if you are a ministry leader.
5. Be mindful of the giving protocols listed here.
6. At the end of service, we ask that you leave the building so that the crew can start the cleansing and disinfecting process.
7. READ 1-6 one more time.

Safety features we have in place:
*Temp check stations upon entry with hand sanitizer dispensers.

*Medify Air Purifiers H13 True Hepa Filters providing 99.9% Removal to 0.1 Microns.

*Main HVAC units filters have been replaced with H13 True Hepa filters providing 99.9% Removal to 0.1 Microns.
Note: We have great ventilation flowing through the church but remember number 1 above.

*Entire church fumigated and disinfected weekly and all surfaces sprayed with Microban for 24-hour protection during service.

Note: At this time in person worship is open to adults only ages 18 and up. Click here to view our full statement concerning our reopening.
​
As believers in Jesus, our faith for our salvation and eternity rests in Christ's work alone. God is our Refuge and Strength and our ever present Help in time of need. He is sovereign over all and that includes the Coronavirus. While we may not understand everything, we can trust in our Lord and Savior that He is in control and that He loves us. We have no reason to fear because our God has all power and He deeply cares for us. Let's be wise and patient and let God work it all out!
​
Isaiah 43:1-2 - Now this is what the Lord says – the one who created you, Jacob, and the one who formed you, Israel – "Do not fear, for I have redeemed you; I have called you by your name; you are mine. I will be with you when you pass through the waters, and when you pass through the rivers, they will not overwhelm you. You will not be scorched when you walk through the fire, and the flame will not burn you." We have no reason to fear because our God KNOWS US, He has REDEEMED US, and He is WITH US. Let's pray for each other and our world as we continue to share the love of Jesus with others.
​
GOD BLESS YOU ALL. We Love You! Stay Encouraged!
Welcome to the Online Presence of Divine Purpose Church. At Divine Purpose, we are one big family. Bishop Ron & Lady Angel Alexander, along with the entire Divine Purpose Church Family greet you in divine love. Our church is located in the Hickory Withe Area of Arlington, TN at 21100 Highway 196 at Grimes Road. We invite you to join us in fellowship, worship and the study of the Word of God. Bishop Alexander ministers the Word with simplicity using Power Point Presentations and Inspirational Videos as aids in helping to bring more clarity and encouragement to the body of Christ. We are certain that you will find love, encouragement and inspiration at our church. Feel free to visit us any time and if you're looking for a church home, we invite you to come and join our family.
NEW MUSIC ALERT
​
​
"More Than A Conqueror"
"Fresh Wind"
Bishop Ron Alexander
​
Due to the COVID-19 Pandemic, Divine Purpose Church has cancelled all events until further notice. Please stay safe. God bless!
"ARE YOU PASSING THE FAITH TEST"
September 26th, 2021
Sunday Morning Worship Experience
10:30am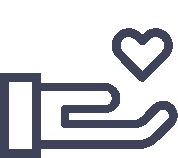 "Whoever is generous to the poor lends to The Lord, and He will repay him for his deed."