Welcome to the Online Presence of Divine Purpose Church. At Divine Purpose, we are one big family. Bishop Ron & Lady Angel Alexander, along with the entire Divine Purpose Church Family greet you in divine love. Our church is located in the Hickory Withe Area of Arlington, TN at 21100 Highway 196 at Grimes Road. We invite you to join us in fellowship, worship and the study of the Word of God. Bishop Alexander ministers the Word with simplicity using Power Point Presentations and Inspirational Videos as aids in helping to bring more clarity and encouragement to the body of Christ. We are certain that you will find love, encouragement and inspiration at our church. Feel free to visit us any time and if you're looking for a church home, we invite you to come and join our family.
"More Than A Conqueror" The Album
Bishop Ron Alexander
​
Now Available In Popular Digital Stores. Order Hard Copy Here
Divine Purpose Church invites all members and friends to make plans to participate in any of our upcoming events. Visit our site weekly for updates and information on all events.
"Your Better Days Are Coming"
Sunday Morning Worship Experience
10:30am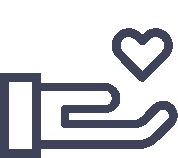 "Whoever is generous to the poor lends to The Lord, and He will repay him for his deed."